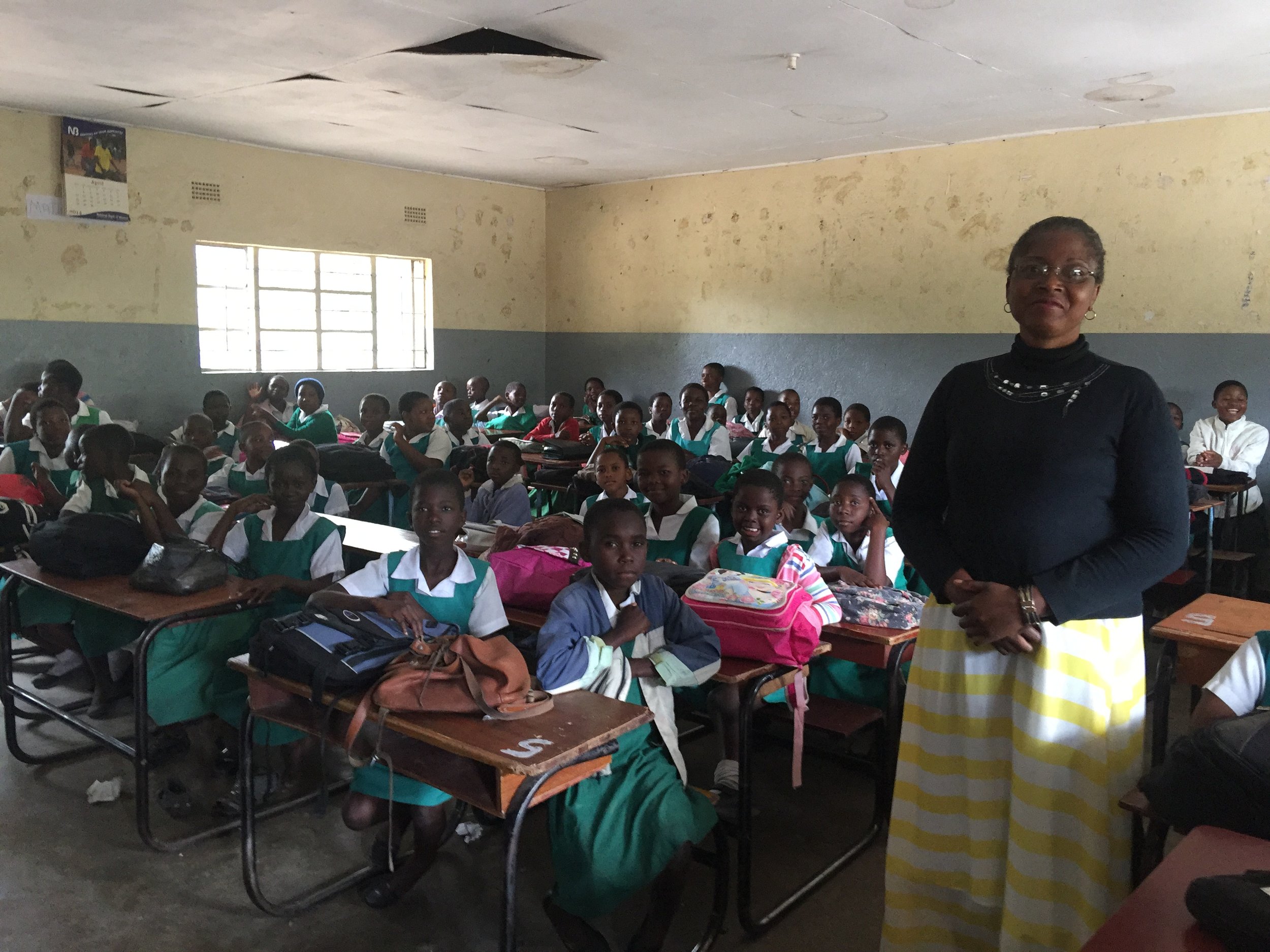 Photo: Blantyre Girls' School Classroom
Our vision
We have formed GranCommunity to improve the education, social service and infrastructure of Blantyre, Malawi. By empowering the grandmothers of this community, providing a gathering place and educational facilities for them, their wealth of knowledge and skills may be passed along to younger generations and the many orphans of HIV/AIDS.
Across Africa, grandmothers play an essential role in their communities, providing love, courage and emotional resilience to foster orphans. We plan to help build and sustain such a community in Blantyre.
Our Goals
We will provide the facility and programmatic organization to support grandmothers' companionship, participation and engagement through:
Grandmothers' sharing of knowledge with each other and with the students of the Blantyre Girls' School and counseling the girls about early marriage and pregnancies, and HIV protection

Providing opportunities for income-generating artisanal skills

Enhancing access to improved literacy and computer skills and cultural erudition for children and youth through stronger relationships with grandmothers in the community.

Promoting operational self-sufficiency and effective staffing to sustain program excellence
"The mother who nurtures"
I chose to name the center Chem'balira Hall, in honor of my mother. That is her grandmother's name and she was given to pass on the name when she passed away.
It means 'the mother who nurtures'.
— Gertrude Chirambo
Community Programs at the Center:
Seniors can select to participate in programs that cover various areas of interest. They will be grouped in two activities per week, and one for all of them to meet once a week as applicable.
Tuesdays - Cultural Awareness

Wednesdays - Reading/Homework assistance, skill sharing/networking

Thursdays - Arts and crafts

Fridays - Speakers on a topic of choice

Saturdays - Be open for hire

Sunday-Monday - Closed.